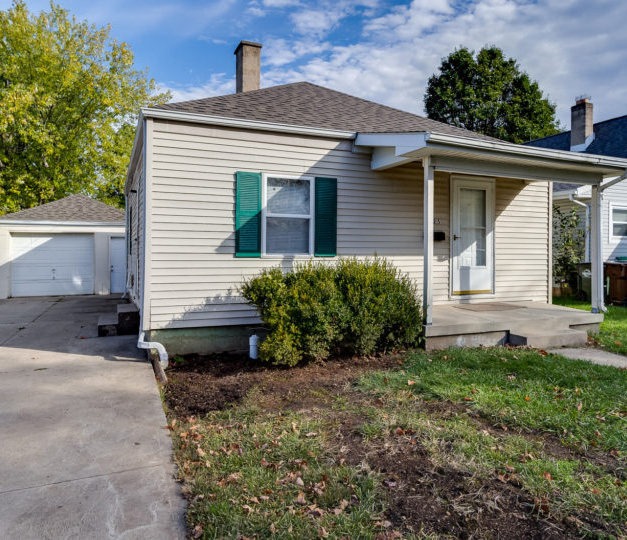 Affordable Plumbing Services in Fairborn, OH & Surrounding Areas
The local plumbers of Narrow Path Plumbing in Fairborn, Ohio provide comprehensive plumbing services for common household plumbing problems such as running toilets, clogged drains, faucets, basins, faulty sump pumps, water heater leaks, and more. We're the top-rated plumber near you to help with routine maintenance or emergency plumbing repairs. We prioritize emergencies and respond in a timely manner with competitive pricing to help you save money on your household plumbing work. We guarantee all of our work and have straightforward pricing with no hidden costs or additional trip charges
We are your trusted team of local licensed plumbers serving Fairborn, OH 24/7. We offer everything from routine maintenance and help with everyday issues with water lines to toilet flooding and broken sinks and other emergency plumbing repairs and septic repairs and sewer lines. Check out our reviews to see why Miami Valley homeowners trust Narrow Path Plumbing!
Call Narrow Path Plumbing Today!
Getting to Know Fairborn, OH
Famous for its military presence and many very unique local businesses, Fairborn, Ohio is located on the outskirts of Dayton in Greene County. The city has a population of about 34,000 people. It is the home of the well-known Wright-Patterson Air Force Base.
Fairborn is said to have the unique claim of being the only city in the world with that particular name, which is two names combined into one. The name "Fairborn" is a combination of the names Fairfield and Osborn. When these two towns merged in 1950, it became one town with the new name being a combination of the old names. In addition to Fairborn's extremely rich history, the city has a tremendous amount of military and industrial development. The city has a strong commitment to art, education and culture. Many years ago, Fairborn actually grew in size to become the most populated city in Greene County. However, it never took the place of Xenia to become the county seat and was surpassed in size by Beavercreek.
Today, Fairborn is the home of Ohio's largest elementary school, which is Fairborn Primary School. The students there include children of the military assigned to the Air Force base. Every August, Fairborn hosts its annual Sweet Corn Festival. Every September, it hosts the U.S. Air Force marathon. Fairborn also has an annual 4th of July Parade.
Plumbing Done Right. Guaranteed.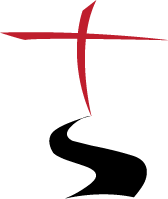 Why Choose Narrow Path Plumbing for Plumbing Services in Fairborn, OH?
Our local plumbers in Fairborn, OH provide comprehensive plumbing service for common household plumbing problems such as running toilets, clogged drains, faucets, basins, faulty sump pumps, water heater leaks, bathroom remodels, Bliss Walk-In Tub Installation, and more. No matter the time of day or the day of the year we are your top rated plumber near you here to help with routine maintenance or emergency plumbing repairs. We prioritize emergencies and respond in a timely manner with competitive pricing to help you save money on your household plumbing work. We guarantee all of our work and have straightforward pricing with no hidden costs or additional trip charges
Whether you need routine or emergency help, a professional plumber can be knocking on your door to clean out the drains at a time that suits you. A leaking or failing hot water heater will frustrate anyone, and our local plumbers can get you back on track in no time. We install gas, electrical, and tankless water heaters. We also provide sump pump repair in Southwest Ohio when you need it.
Whether you experience a plumbing problem or plumbing emergency at midnight, on the weekend, or Thanksgiving Day, we are ready to take your call with efficient and top-of-the-line service. We offer free estimates for local homeowners! We also offer a special military and senior citizen discount (ask your customer service representative).
We're a family owned-and-operated business in Xenia, Ohio, with over 25 years of experience providing plumbing and excavation services. We are committed to customer satisfaction. We proudly offer a full range of services and repairs for all your plumbing needs in the Dayton and Cincinnati areas and all areas in-between, such as West Chester, Maineville, and Lebanon, Ohio. Check out our list of service area locations!
Our certified plumbers will come equipped with the right tools to fix any of your sump pump issues. Our local plumbing team is available 24/7 and is ready to resolve all your needs, so don't hesitate to call us today at (937) 623-2619!
Jennifer Newsome
01/11/2021
We had a leak in our basement on a Sunday evening and Narrow Path Plumbing sent out Terry ASAP! He quickly found the leak, repaired it, checked all faucets to ensure good pressure. He cleaned everything up and it was like he was never even here. I appreciate this company sending out someone late on a Sunday and also doing such a great, fast and professional job!! Great job Narrow Path Plumbing!!
Have used Narrow Path for multiple jobs on multiple properties. They have always been extremely informative, punctual, and reasonably priced. I highly recommend them.
Mike & Terry remodeled 2 of my bathrooms along with the drywall finisher and did a beautiful job. Had multiple leaky shut off valves replaced & a kitchen faucet replaced. Had lines run so I could move my laundry up out of my basement & poor Mike had to run wiring through my attic on a 90 degree day. I was so worried he would have a heat stroke but he never complained once. Also had a whole house filter replaced & a valve replaced on my hot water tank by another plumber whose name I can't remember but they all were polite and did professional work.
Michael Brice Keller
10/09/2021
The whole team was great. Joe, Glenn, Justin, Mike and Terry. Thanks for an awesome new bathroom addition
Josh S cleaned a tankless hot water system, repaired two toilets, and unclogged a drain in a little over an hour. He was professional, listened carefully, and was very personable. We have never had a bad experience with Narrow Path, and we highly recommend them.
Patricia Mullins
03/09/2021
Toilet leaking from the tank. Not good 😪. Enter Tom and Drey. I love these guys. New toilet replaced and new shut off valve. Everything is perfect now. These guys are a 10 star team. Polite, professional, clean and neat. Same day service at a reasonable price. Can't beat them. Highly recommend. Give these boys a bonus!!