Water Heater Repair, Maintenance & Installation Services in Dayton, OH
Water heaters are an extremely important part of the plumbing system in any home or building. In our modern world, everyone relies on their water heaters to operate properly day in and day out — around the clock — whether it be for our morning shower, doing the dishes or washing our hands or clothing. In fact, we rely on water heaters so critically, it's  uncommon for a home or business not to have hot water at all. In fact, losing hot water is a pretty significant emergency.
Using a highly efficient water heater system enables you to consume less energy and use less water, which means you'll save the cost of huge electricity bills, or gas bills, and water. Because of this, choosing the right water heater for your needs is essential. There are many different types of water heaters to choose from, such as tankless, gas, and electric, plus a lot of factors that need to be considered. We carry trusted names such as Bradford White and Navien. Nevertheless, your friends at Narrow Path Plumbing are happy to help you through the process of picking the best water heater. We service both residential and commercial jobs. Get started with a free quote today!

Choosing the Right Water Heater for Installation
As you choose your new hot water heater, you may want to consult with a local plumbing professional from Narrow Path Plumbing. Below, we highlight the variety of factors that make a good water heater and we can find the right water heater for your needs. We offer trusted names such as Navien, Bradford White, Rheem, and more!
Electric Water Heaters
Electric water heaters are popular because electricity is widely available. Additionally, there are tank heaters, tankless, and other varieties of water heaters that are made that can be powered by electricity, making this a popular option.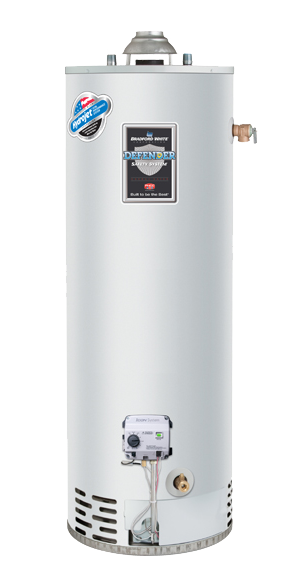 Gas Water Heaters
Natural gas is common for several types of water heaters, as many brands and models have been designed to be compatible with gas. If your home or business is gas line compatible, a gas water heater installation might be right for you.
4 Common Water Heater Repairs
Below are some of the most common issues you may experience in regards to water heaters and hot water:
Water Leaking
If you believe you leak the top of your electric water heater, it could be one of a few things. The cold inlet or hot outlet pipes may be loose, the T&P valve may have failed, or the inlet valve may be leaking. All are easily fixed. 
An electric water heater leaking from the bottom is typical because of normal condensation, a leaking electric heating element gasket, or a small volume of water expelled through the overflow pipe because the T&P valve is opening to release excess pressure in the tank.
Low Hot Water Pressure
Most often, those reporting low hot water pressure have an older home with 1/2-inch diameter galvanized piping that enters and leaves the water heater. Since water pressure is automatically limited, the only solution is to install modern 3/4-inch piping, which allows more water to flow through. Sediment, calcium deposits, and rust within your plumbing or sink aerators may also contribute to low hot water pressure.
No Hot Water
Water in an electric water heater is heated by two heating elements (in most cases). The most frequent reason for absolutely no hot water is that the circuit breaker has tripped, and you should first check the breaker box.
If that's not the cause, then the heating elements may have failed and needed replacement. It may also be an issue with the limit/reset switch on the thermostat. Finally, it may have tripped due to the water being way too hot or failed and needs replacement.
Not Enough Hot Water
Not having enough hot water is most likely due to an issue with the thermostat. It may be as simple as adjusting the desired water temperature on the thermostat for the particular heating element. You should slightly raise the thermostat temperature during the winter months since the hot water gets cooled quicker through colder pipes as it travels through your home's plumbing.
Water Heater Repair & Maintenance Services in Miami Valley, OH
If you enjoy having hot water at your disposal, you need a water heater. These valuable appliances allow us to have cleaner clothes, dishes, and comfortable baths and showers. Because of how valuable these appliances are, you want to be sure that you have the right top-quality, high-efficiency water heater. You also want to have your water heater properly installed, and you want to ensure that it is properly maintained, and only repaired by a professional.
It is important to take care of your water heater so that it works for as long as possible. Our expert team of technicians can flush your tank and check your water temperature and pressure relief valve. We can look for problems before you notice them so that they can be resolved easily without causing any harm to your water heater.
Narrow Path Plumbing can handle water heater repairs of all types. If your hot water heater is not putting out adequate hot water levels, we can check for leaks, flush it to clear out mineral deposits, and much more. We can also assist if your water becomes too hot. We can lower the temperature so that you can safely use the water in your home or business. Our team can also repair your water heater if it is making strange sounds. Schedule services online now!
Water Heater Installation & Replacement Services in Dayton, OH
One factor is fuel type. Beyond knowing whether or not you have a gas line, you need to consider cost. The fuel type will impact the heater's operation and energy efficiency, which can lead to more or less cost; and if you have environmental concerns, energy efficiency is probably something you worry about. Additionally, fuel type will have some impact on the size of the heater, and keeping a very large tank heater full, for instance, may cost more than a tankless model.
Size, while somewhat impacted by the fuel you pick, it is mainly dictated by the size of your household and structure. You need a heater that is the proper size to supply your home with ample hot water. Also, you need to have enough room to store your heater; a tiny closet may not be able to handle a bigger unit. Necessary maintenance costs and potential repair costs should be considered as well.
Of course, quality and reliability need to be the top considerations. Problems with hot water heaters do not just mean cold water; they can also bring leaks and floods that can cause some major damage. You want to buy a unit that is known for good performance and longevity. We can help you determine which ones are high-caliber units that you can depend on in your home.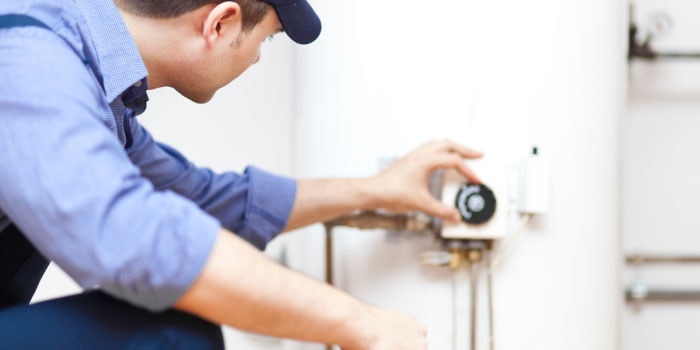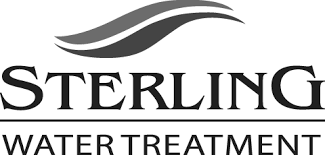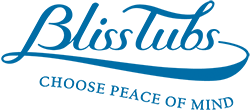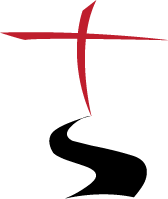 Why Choose Narrow Path Plumbing for Water Heater Services?
With more than 30 years of experience installing gas, electric, and tankless water heaters throughout the Greater Dayton and Greater Cincinnati areas, your friends at Narrow Path Plumbing are your trusted experts for water heater installation, water heater repair and water heater maintenance. We offer fast expert installation and free estimates for those looking to have a water heater installed into their home. If you're interested, we can send a professional adviser to your home or facility and provide you with a free estimate and consultation.
We are always available, 24 hours a day, 7 days a week serving all of Xenia, Dayton, Beavercreek, Fairborn, Yellow Springs, Troy, Trotwood, Kettering, Miamisburg, Centerville, Circleville, Lebanon, West Chester, Maineville, Mason, Loveland, Springboro, Spring Valley, Springfield, and more. Additionally, we also serve the entire Greater Cincinnati area and all of Southwest Ohio.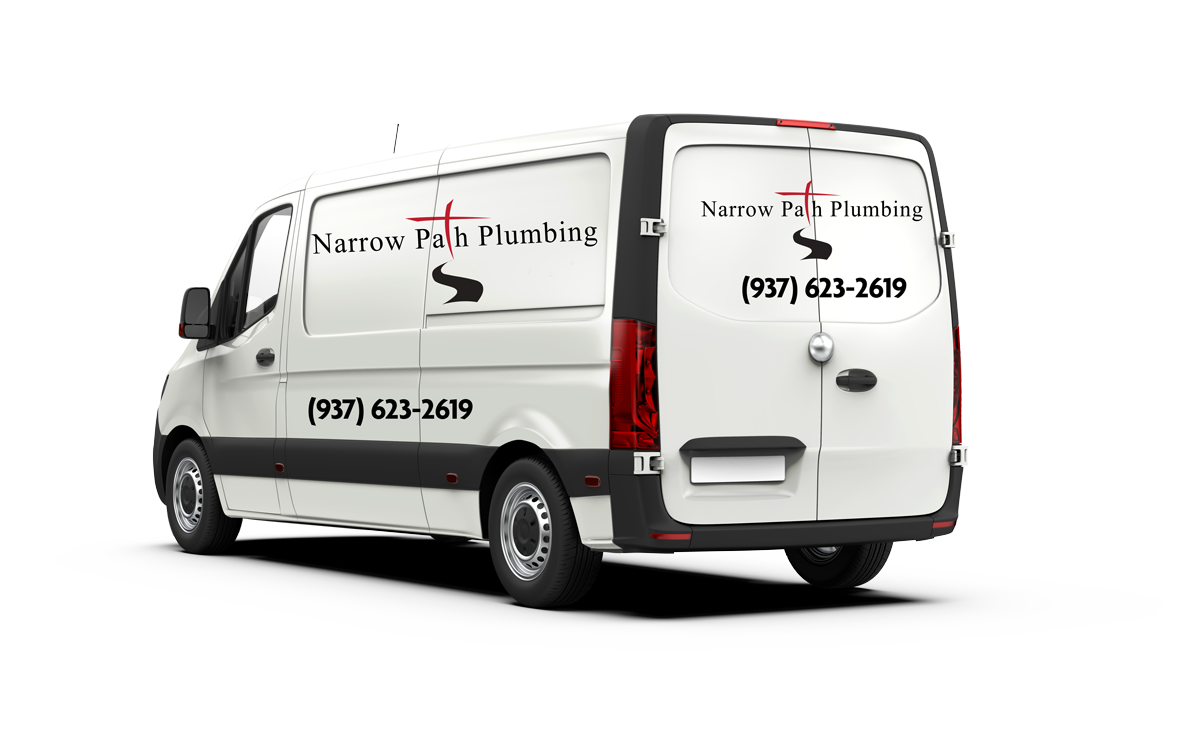 Frequently Asked Questions
The experts of Narrow Path Plumbing have your back! Here we've listed frequently asked plumbing questions we receive from homeowners. If you have any other questions, feel free to contact us today by calling us or sending us a message. We're here for you!
What's the best temperature setting for a water heater?
For most people, a comfortable setting is about 120 degrees Fahrenheit. Manufacturers use this number as a pre-setting for many new water heaters. For older models, setting the thermostat to medium should do it.
Why does the water take so long to heat up?
Slow wait times generally have to do with the plumbing in the home and are rarely cause for concern. However, ranch-style houses tend to have longer pipelines, which means it takes longer for warm water to reach the faucet. You may need to call Narrow Path Plumbing to alter your home's water circulation system to remedy this issue.
Why does my water heater leak?
Water heaters can produce many different types of leaks. Though you might not think a leak is something to worry about, according to Plumbing Manufacturers International, 13.7% of all water use results from leaks. Sometimes, the inner tank has a crack, or one of the pipe fittings has grown loose. Try to see where the leak is coming from to better explain the issue to water heater repair services over the phone. While leaks with a definite source can often be patched or repaired, a widespread leaking problem could mean that your whole system needs replacement.