PRoudly Serving Dayton, OH & Cincinnati, OHio
About Narrow Path Plumbing
Narrow Path Plumbing is a family-owned and operated plumbing company serving communities throughout the Miami Valley and Southwest Ohio areas with all types of plumbing needs. Founded in 2011 by Chris Adams, the team of local plumbing experts at Narrow Path Plumbing are licensed and fully insured with high ratings as a reputable local plumbing company that offers competitive pricing and customer satisfaction guaranteed.
Adams is also a certified plumber and a backflow specialist. He is very passionate about customer service, customer satisfaction and delivering quality work while maintaining integrity in all aspects of his business and life.
In fact, the company name, Narrow Path Plumbing, was inspired by the Bible, from Matthew 7:13-14. "Our number one priority as a plumbing company is our customer's satisfaction," Adams said. "We believe in leaving the work area spotless so you will never know we were there. You can count on our expertise to do the right repair the first time.
Call Narrow Path Plumbing Today!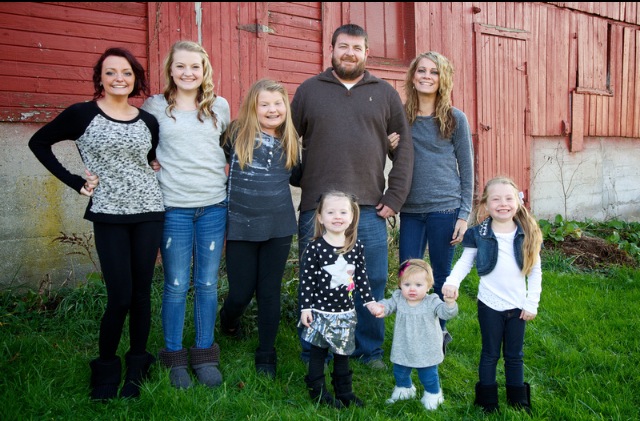 Jennifer Newsome
01/11/2021
We had a leak in our basement on a Sunday evening and Narrow Path Plumbing sent out Terry ASAP! He quickly found the leak, repaired it, checked all faucets to ensure good pressure. He cleaned everything up and it was like he was never even here. I appreciate this company sending out someone late on a Sunday and also doing such a great, fast and professional job!! Great job Narrow Path Plumbing!!
Have used Narrow Path for multiple jobs on multiple properties. They have always been extremely informative, punctual, and reasonably priced. I highly recommend them.
Mike & Terry remodeled 2 of my bathrooms along with the drywall finisher and did a beautiful job. Had multiple leaky shut off valves replaced & a kitchen faucet replaced. Had lines run so I could move my laundry up out of my basement & poor Mike had to run wiring through my attic on a 90 degree day. I was so worried he would have a heat stroke but he never complained once. Also had a whole house filter replaced & a valve replaced on my hot water tank by another plumber whose name I can't remember but they all were polite and did professional work.
Michael Brice Keller
10/09/2021
The whole team was great. Joe, Glenn, Justin, Mike and Terry. Thanks for an awesome new bathroom addition
Josh S cleaned a tankless hot water system, repaired two toilets, and unclogged a drain in a little over an hour. He was professional, listened carefully, and was very personable. We have never had a bad experience with Narrow Path, and we highly recommend them.
Patricia Mullins
03/09/2021
Toilet leaking from the tank. Not good 😪. Enter Tom and Drey. I love these guys. New toilet replaced and new shut off valve. Everything is perfect now. These guys are a 10 star team. Polite, professional, clean and neat. Same day service at a reasonable price. Can't beat them. Highly recommend. Give these boys a bonus!!
Plumbing Services You Can Trust in Southwest Ohio!
Narrow Path Plumbing is happy to service homeowners, residents and businesses located within our service area locations. Check out our list below:

Beavercreek, Ohio

Centerville, Ohio

Cincinnati, Ohio

Dayton, Ohio

Fairborn, Ohio

Lebanon, Ohio

Maineville, Ohio

Xenia, Ohio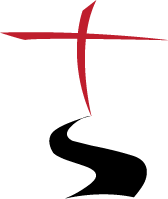 Choose Narrow Path for Plumbing Services in Dayton, OH
We offer prompt plumbing services you can count on at prices that won't drain your bank account.
No matter how big or small the job, the experts at Narrow Path Plumbing strive to provide homeowners the highest quality in the most efficient and affordable way. We handle all standard plumbing maintenance-type jobs including drain cleaning, water heaters, and repiping. In addition to plumbing maintenance, Narrow Path Plumbing also specializes in new construction, bathroom renovation and we install Bliss Walk In Tubs.
We work on sewer lines, septic systems, and plumbing systems with certified service techs offering plumbing services for all types of plumbing problems, including work on water heaters and plumbing issues, faucet repair, sump pump, toilet repair, toilet problems, shower problems, and sink repair, sewer lines, plumbing and drain, and excavation.
With emergency services available 24 hours a day, our qualified plumbing experts are highly recommended at Narrow Path Plumbing. Call us today! Call us today at (937) 623-2619 to request a free quote or to schedule an appointment.

Free Quote on Plumbing Services
Request an online estimate now!