Frequently Asked Questions
The expert plumbers and service technicians of Narrow Path Plumbing have your back! Here we've listed frequently asked plumbing questions we receive from our customers. If you have any other questions, feel free to contact us today by calling us or sending us a message. We're here for you!
Call Narrow Path Plumbing Today!
Do you charge an hourly rate?
The rate depends on the job. Some jobs, such as water heater installations, are flat-rate jobs. Larger jobs we will provide bids and estimates for. Most work, however, will be billed with our hourly rate.
Do you charge for travel?
We service more than just the Xenia area. We also provide prompt service in Dayton and Cincinnati and all areas in between such as West Chester, Maineville, and Lebanon Ohio. Locals never pay for travel time. If you live 60 miles or further from our office, you will be billed at half the hourly rate for drive time.
What are your overtime rates?
Overtime is billed at time and a half after 10:00 pm or anytime on Sunday.
Will the final bill ever exceed a quote I received?
The bill will never exceed the quote unless the scope of work changes. In that event, work will not be done unless approved by you.
What is your normal response time?
We normally respond on the same day. If for some reason we are unable to do a same-day appointment, we will tell you immediately.
Are you insured?
Yes. Narrow Path Plumbing carries a million-dollar liability policy.
Does Narrow Path ever work with subcontractors?
We do, but not for plumbing. Depending on the scope of the work, we may partner up with construction companies or carpenters to get the job done right.
What services do you offer?
We offer a wide range of plumbing and excavation services. Our services include, but are not limited to:
Repair and Installation of Water, Sewer, or Gas Lines
All Types of Drain Cleaning – Inside and Out
Toilet and Faucet Installation and Repair
Well Pump and Pressure Tank Installation and Repair
Backflow Prevention Installation and Repair
Sump Pump and Sump Pump Pit Installation and Repair
Thawing Frozen Water Lines
Garbage Disposal Installation and Repair
Plumbing Installation on New Residential or Commercial Properties
What forms of payment do you accept?
We accept cash, checks, and all major credit cards.
Do I need a plumber to remodel my bathroom?
In short, yes. Prior to laying out a floor plan, you need a plumber to help lay out the toilet, water lines, and drains. Plumbers don't do the actual framing itself. However, the key to a successful bathroom remodel is the proper placement and installation of the plumbing.
What constitutes a plumbing emergency?

A plumbing emergency is a problem with your plumbing that's more severe than what you're used to dealing with. Such cases can include clogged drains, damaged pipes, gas leaks, and more. In addition, a plumbing emergency usually involves the risk of water damaging the home or something compromising the safety of occupants, as in the case of any gas leaks.
Can I install a water heater myself?
It's possible but not recommended. Installing a water heater is not the average DIY project. It requires knowledge of plumbing, electrical, heating, and ventilating as well as carpentry skills. You need to know state and local building codes, and you are required to get a permit for the work and arrange with your municipality for an inspection of the work once it's done. It's best to leave all this with the experts.
Is plumbing winterization necessary?

When water freezes, it expands as it becomes ice. This expansion creates pressure inside pipes, which causes damage that can become expensive. Winterizing plumbing is primarily suggested if a house or property will sit vacant for long periods or if water isn't running through pipes as much.
What happens if my water line freezes?

When water freezes in a pipe, it expands and this places tremendous pressure on the pipe, whether it is made from metal or plastic. If the pipe breaks, it can easily release a cascade of water into the building. Because it will follow the law of gravity, the water will work its way to the lowest part of the home or structure, which is usually a basement or crawlspace. If your pipes freeze you should give us a call right away!
Tips & Tricks From Plumbing Experts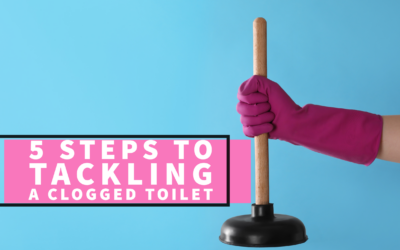 Have you ever experienced a situation where the water level in your toilet bowl keeps rising after...
read more