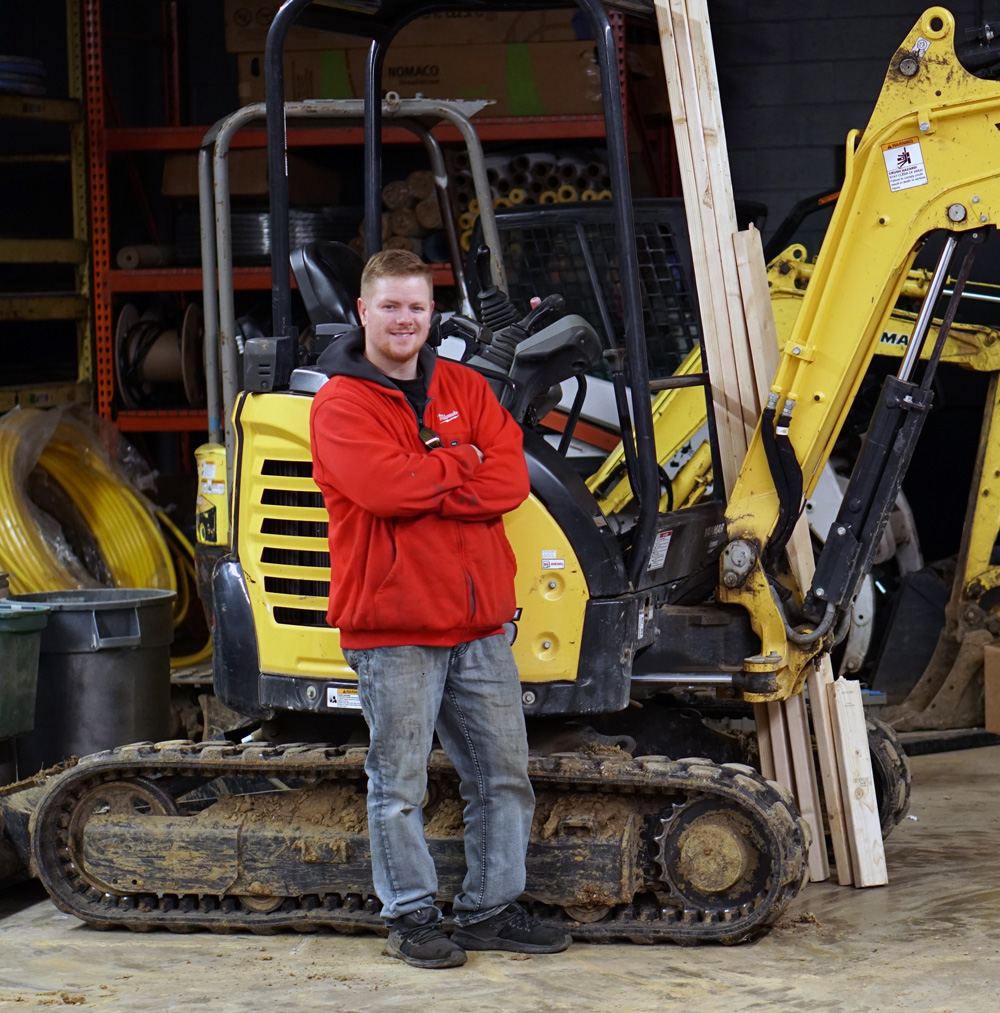 Expert Excavation for Water, Sewage & Gas Lines in Dayton, OH
Whether you're looking to build with a new construction or renovation project, hope to break ground on a new space, or have expert excavation services performed to resolve plumbing, septic or sewer problems you'll need to find a professional excavation contractor that's local, licensed on the necessary equipment and capable of meeting your needs.
Narrow Path Plumbing is your preferred local company for all types of plumbing and excavation needs. When you choose the top-rated group of excavation experts at Narrow Path, you can rest assured with peace of mind knowing your excavation job will be handled in the most efficient and timely manner and you won't pay a dollar more than what's absolutely necessary. We guarantee your satisfaction. If you're in the market looking for excavation services in the Miami Valley and surrounding areas, call us right away!

Excavation Services You Can Trust!
We offer expert excavation services for water lines, gas lines and sewer lines.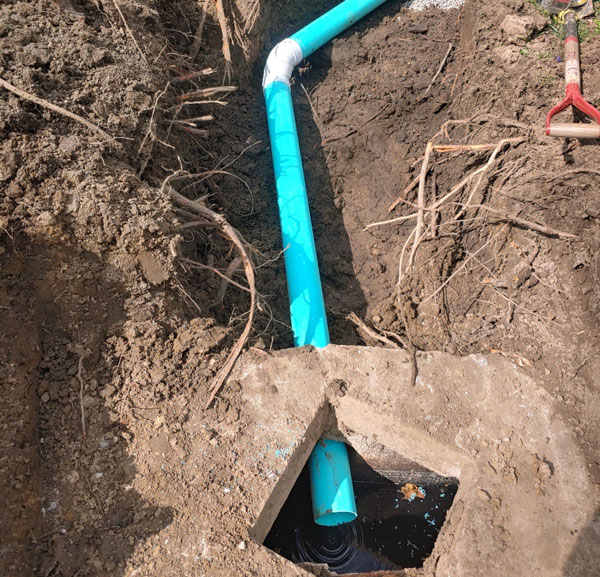 Excavation for Sewer Lines
Tree roots and excess water can cause extensive problems to your residential sewer system. When a sewer line needs to be repaired or replaced, we are always happy to explain the best options moving forward. There are two methods most homeowners use when dealing with sewer system problems.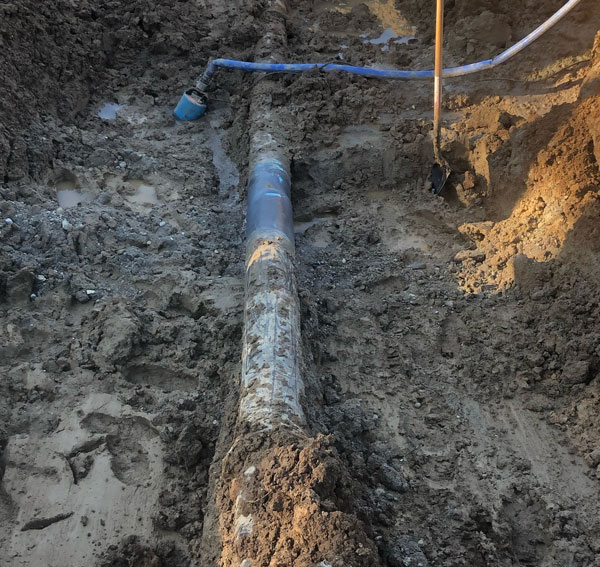 Sewer Line Trenching
Because sewer lines need to be at least a couple of feet deep, the most common method for sewer line repair involves using a backhoe to dig a trench surrounding the line to allow access to the affected area. After we make the proper repair to the line, we use the backhoe to refill the area as professionally as possible to restore your hard. Trenching may be the only option depending on the pipe configuration or where you live.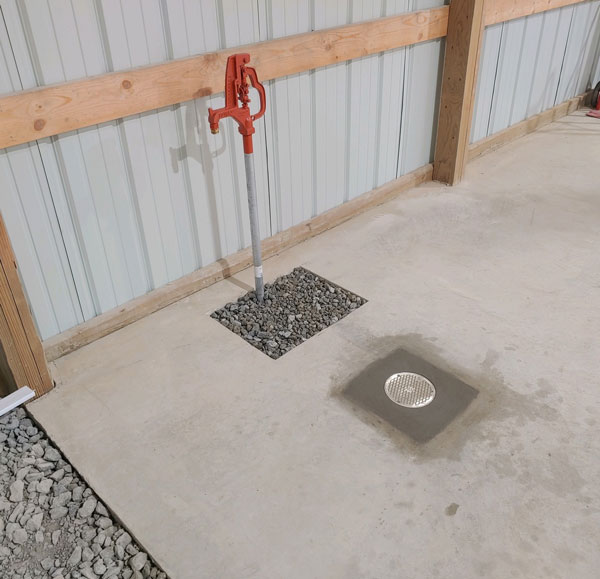 Trenchless Sewer Line Repair
We make trenchless repairs by installing small access holes where the damaged pipe starts and ends. A new line is laid by pulling the pipe through the existing busted pipe. Trenchless repairs are prevalent and can be done much quicker. They cause less damage to yards and driveways than traditional repair methods because only the dirt at the beginning and end of the line is disturbed.
Professional Gas Line Installation & Repair in Dayton, OH
Contact an experienced and licensed professional plumber for plumbing tasks dealing with gas lines. Gas lines should be installed and repaired with utmost care since any leakage can be hazardous and might lead to profound health implications. Unlike minor plumbing repairs, extreme caution has to be exercised while handling all tasks related to the plumbing of gas lines.
Installation of new gas lines

Equipment like water heaters, dryers, fireplaces and grills, and other cooking devices are most commonly powered by gas. We use quality gas line products to ensure your new lines are safely installed on your new appliances and last as long as possible with the utmost safety.
Replacement of old gas lines
If you are concerned about your existing gas lines and would like the lines checked and replaced with new ones, give us a call. We can provide high-quality gas line replacement at affordable price rates to ensure your home is safe and your gas lines are in optimal shape.
Waterline Repair & Installation in Dayton, OH
Water mains often last 50 years or more, but some may last a lot longer and some may leak earlier creating a hassle at best and extensive flood damage at worst. When a water main breaks, you want to find an experienced professional to fix the problem as quickly as possible. When it comes to new or old homes Narrow Path Plumbing can take care of all the pipeline excavation services.
We carefully excavate for a proper laying of water, sewer, and gas lines, conforming with present municipal zoning and guidelines, always seeking security, quality, and durability. If you need water, sewer, or gas line repair in Dayton, Cincinnati, or anywhere in between call us today at (937) 623-2619 to request a free quote or to schedule an appointment.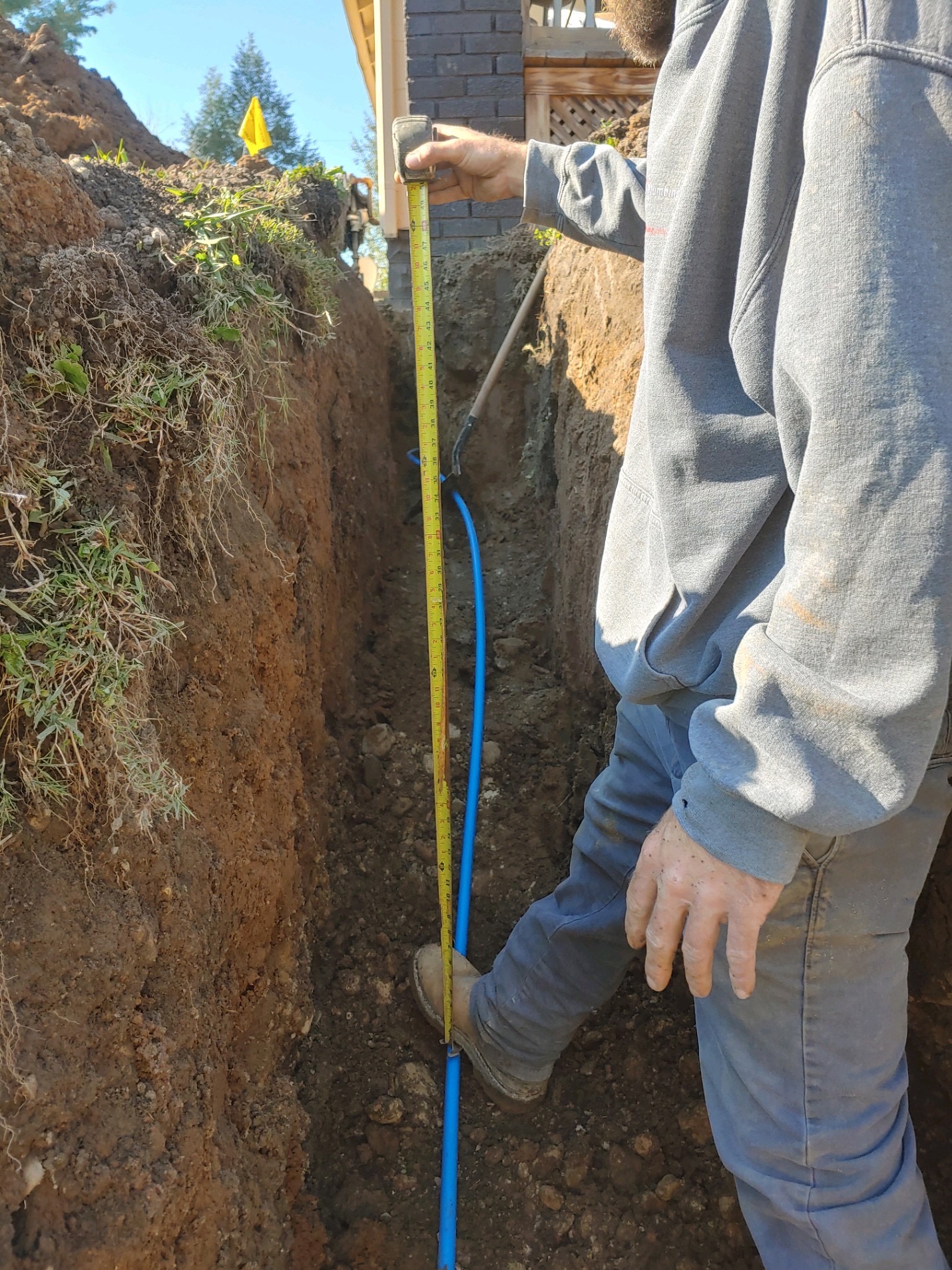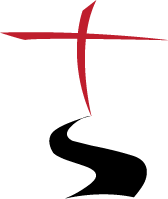 Why Choose Narrow Path Plumbing for Excavation Services?
Plumbing can become tricky business when you can't figure out exactly what the issue is. Often, when it's too complicated, it can be a sign that excavation is necessary. Either way, your excavation experts at Narrow Path Plumbing are here to walk you through the entire process when you need help with a plumbing problem.
We stand behind our work as a local family-owned and operated plumbing business serving the Greater Dayton and Cincinnati areas. We've been doing this for over 30 years. We are the Miami Valley's trusted local plumbing company, serving all your plumbing needs, including plumbing repair, plumbing installation, excavation, winterization, pipework, water heaters, sewer repairs, plumbing inspection, drainage work, emergency plumbing repairs and more.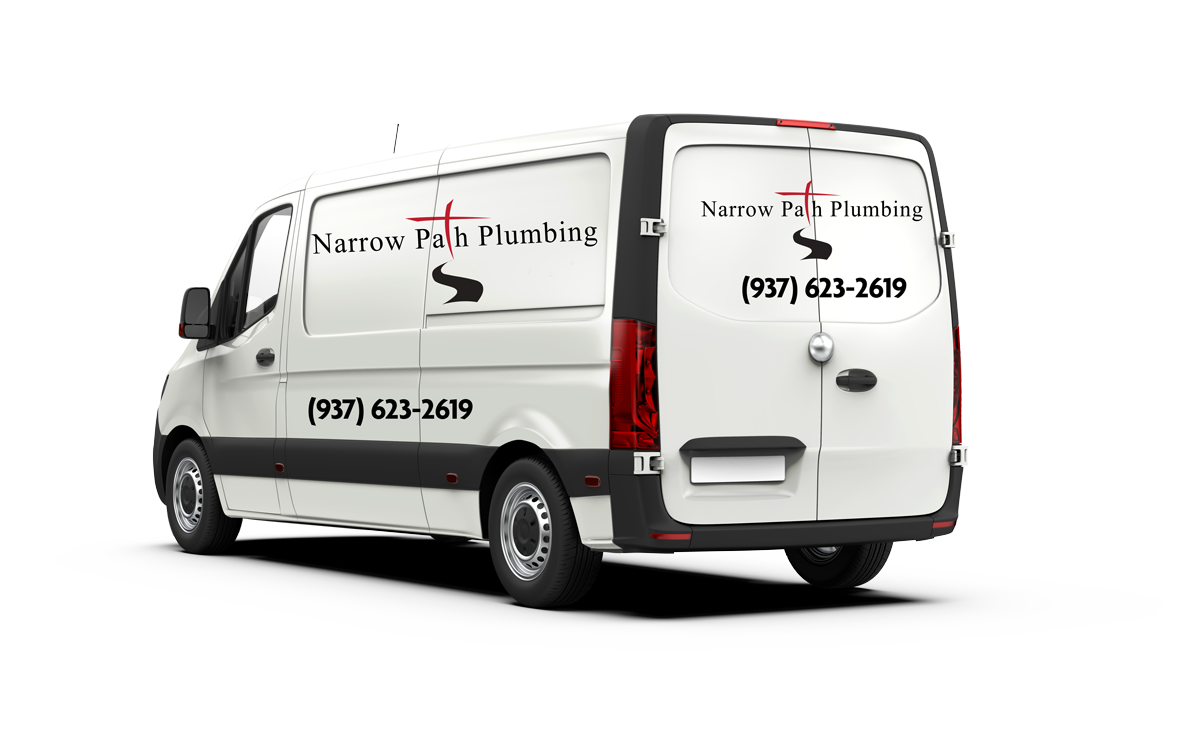 Frequently Asked Questions
The experts of Narrow Path Plumbing have your back! Here we've listed frequently asked plumbing questions we receive from homeowners. If you have any other questions, feel free to contact us today by calling us or sending us a message. We're here for you!
What risks are associated with excavating?
The primary risk with excavation is underlying utility lines. If a property owner does not schedule a professional inspection and obtain the proper permits, they could hit an electrical, gas, cable, or water line. These types of accidents could cause temporary damage to utilities or dangerous accidents. This is why it's always important that contractors and excavation companies check if any utility lines are present.
How can you find a reputable excavation company?
When scheduling a project, find a company that handles both construction and excavation. This way, they can take care of every stage of the build. Find a company with several years of experience and a focus on your region. By choosing a local company, you will know that they are used to excavating in the local soil and understand the climate. That company is Narrow Path Plumbing!
How should property owners prepare for excavations?
We will give you specific instructions on how to prepare for the project. You will need to schedule a site inspection and understand the necessary safety measures.